---
---
The Local 26 IBEW-NECA Joint Trust Funds continues to assess the developing outbreak of Coronavirus Disease 19 (COVID-19) and its potential impact to Fund Office operations. As a precaution, we are eliminating all non-essential in-person appointments and meetings at our office effective Monday, March 16, 2020 for the foreseeable future.
Click here to learn more.
---
FIND A PROVIDER or FACILITY


NOW—You've got Teladoc.
24/7 access to doctors by phone or video.
Use your computer or mobile device to request a visit and a U.S. board-certified Teladoc doctor will contact you at the requested time. Speak to a doctor in minutes when you need care now, you are considering the ER or urgent care for a non-emergency issue or you are traveling out of town. Teladoc doctors can diagnose, treat, and even prescribe medicine, if needed, for a wide range of medical needs, including the flu, allergies, eczema, psoriasis, and much more.
Go to the Teladoc website to create an account and quickly complete your medical history. Download the app and talk to a doctor for Free.
Teladoc.com | 1-800-TELADOC (835-2362)
Your Medical Card
Learn more about your health care card and your Medicare Supplement card by clicking on the cards below and hovering over the yellow dots (front and back of cards are shown).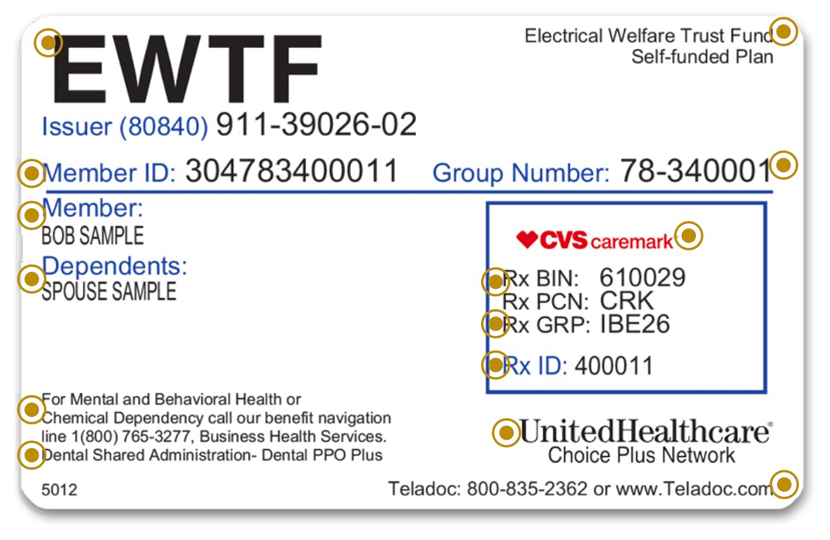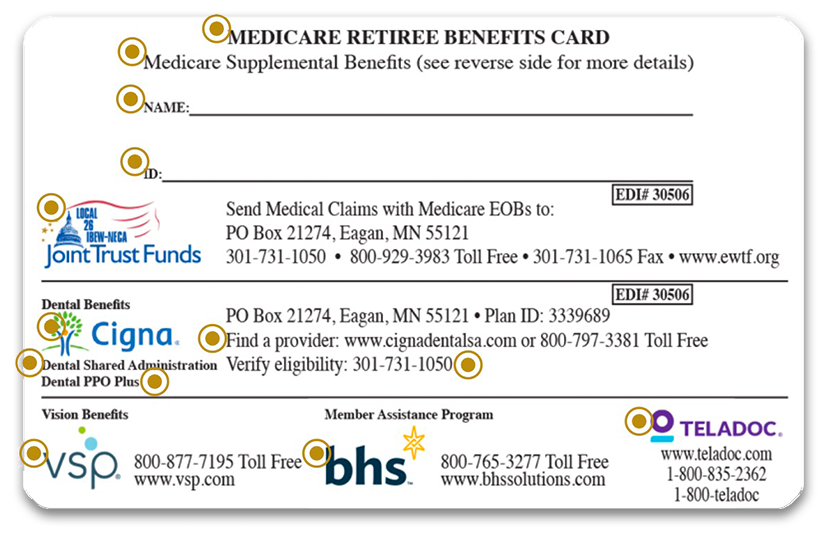 Learn the difference between Mutual Funds and a Collective Investment Trust.
Fall 2020: Easy to Find Benefits Information
Articles include: Newly Designed EWTF Website; Meet the Fund Office Staff; Vaccinations More Important than Ever; Vaping and Covid Make a Dangerous Combination; Returning to Work After Retirement